Giving back to our community is an integral part of what we believe in, that's why we brought back Rising Stars for a second season in partnership with Etihad Airways and AD Gaming. This tournament was aimed at the MENA Region with 168 League of Legends teams competing over the title of MENA Champions and a prize pool of $20,000.
This was one of the largest tournaments in the region second only to Riot's official IAC tournament. Rising Stars was activated using an impressive rotational talent roster of 17 influencers, 8 on air talent, and 2 media partners. To reach and appeal to the widest audience, the talent involved came from diverse cultural backgrounds across all of MENA.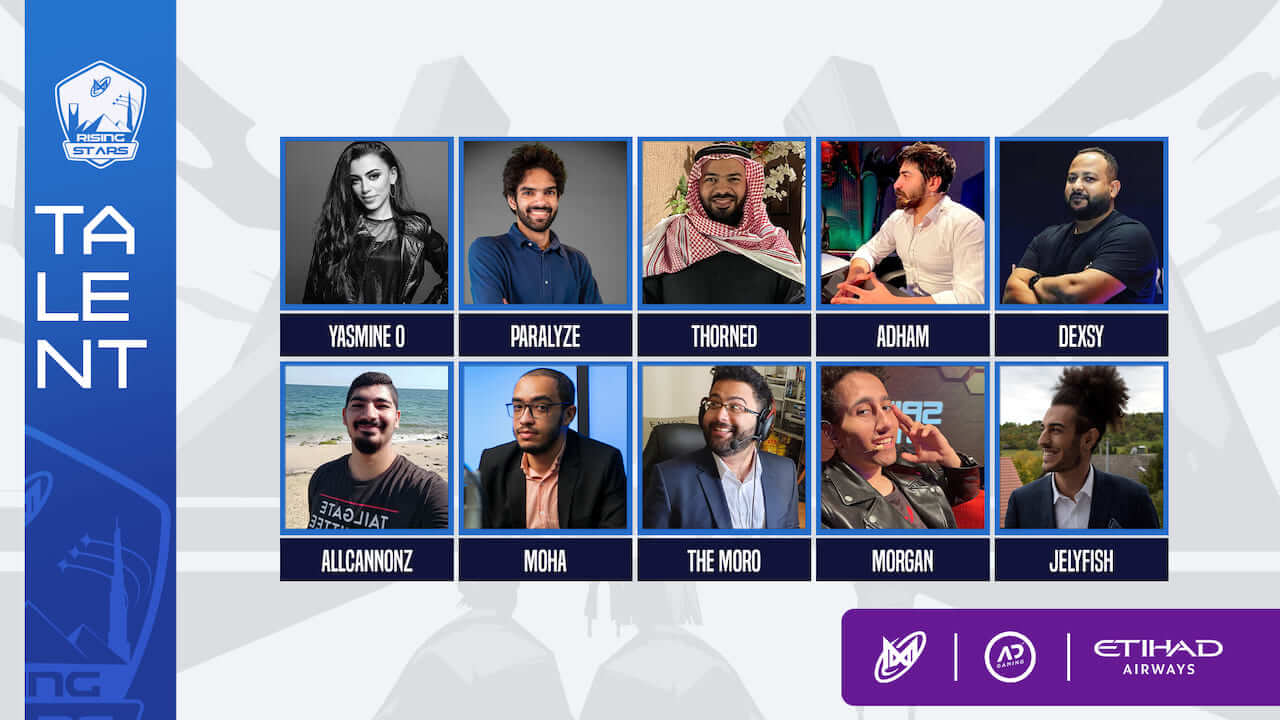 In order to elevate the MENA scene we took our stream to whole new level and introduced augmented reality to the stream which was a regional first. Champions were synced with players' interactions and projected their picks and bans live on stream.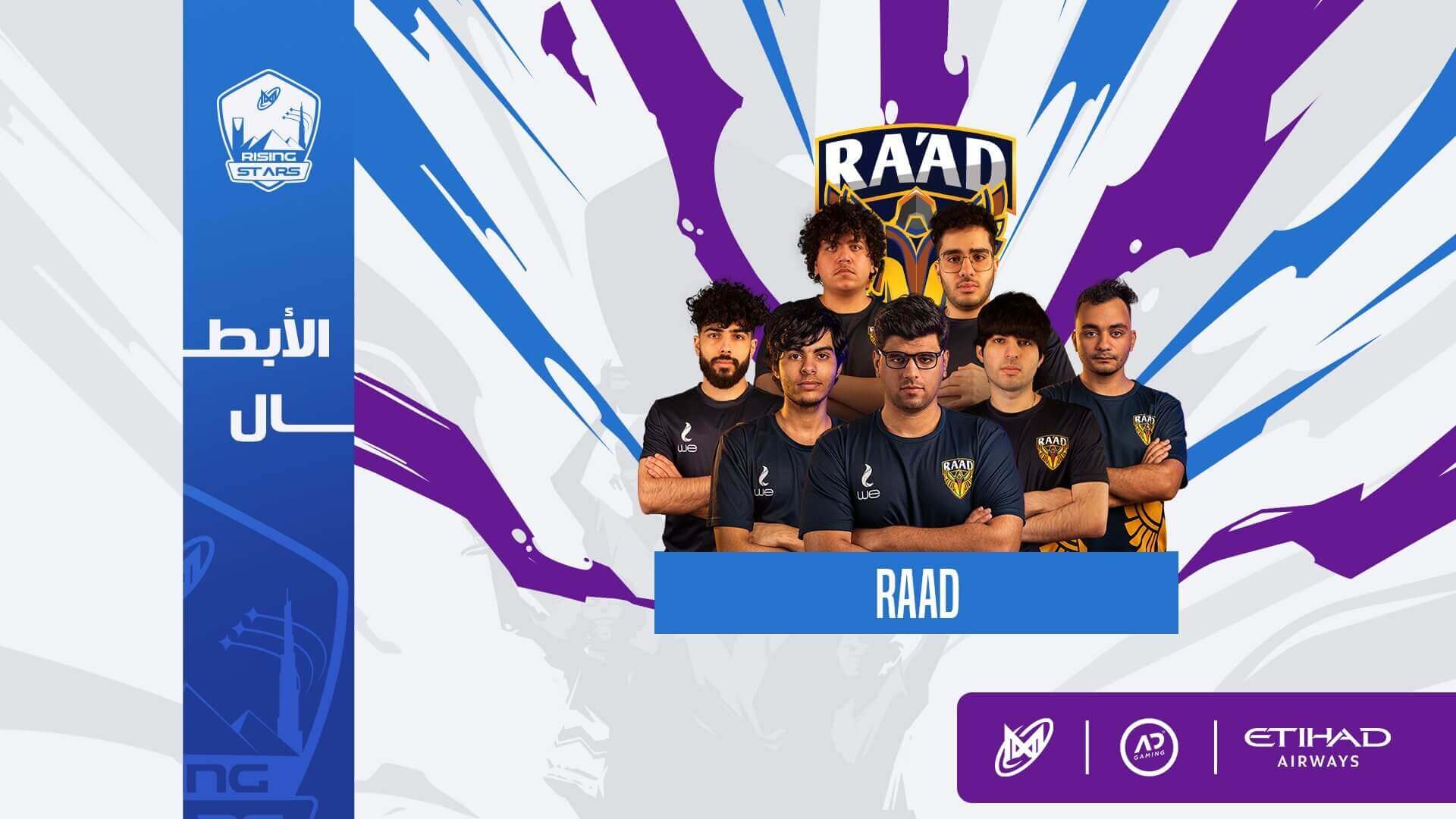 The top 8 teams made it to the playoffs and competed on stream for 3 days. Team RA'AD stood out from all the rest not dropping a single game all the way to the Grand Finals where they faced Team Anubis and took a decisive 3-1 victory and the championship!